Author's Note on the Frontispiece
CHAPTER 1. Bearers of a new religion
CHAPTER 2. Growing up in the organization
CHAPTER 3. Flirting with the spider
CHAPTER 4. Touching the web
CHAPTER 5. Preaching in the classroom
CHAPTER 6. Inside the spider's lair
CHAPTER 7. Expansion of contacts
CHAPTER 8. The first problems
CHAPTER 9. Inviting others into the web
CHAPTER 10. Tangled in the web
CHAPTER 11. The baptism of dedication
CHAPTER 12. A first taste of injustice
CHAPTER 13. Wedding in view
CHAPTER 14. Preparing for prison
CHAPTER 15. At the disciplinary quarters
CHAPTER 16. At the military prison
CHAPTER 17. At the Cassandra facility
CHAPTER 18. My life after imprisonment
CHAPTER 19. Working the streets
CHAPTER 20. The first doubts
CHAPTER 21. Expelled by the organization
CHAPTER 22. The alienation of a friend
CHAPTER 23. Turning point
CHAPTER 24. The beginning of the end
CHAPTER 25. Widening the distance
CHAPTER 26. A crisis of the conscience
CHAPTER 27. The letter
CHAPTER 28. The visit to a foreign "church"
CHAPTER 29. Foundation of a new life
CHAPTER 30. Terrorism
CHAPTER 31. Utilizing the last opportunity
CHAPTER 32. Excommunicated
CHAPTER 33. Progressing towards the Truth
CHAPTER 34. Creating a new religion
CHAPTER 35. Searching for the Church
CHAPTER 36. Guiding others to Orthodoxy
CHAPTER 37. Abandoning the congregation
CHAPTER 38. Acclimatizing to the new situation
CHAPTER 39. In the land of the Lotus-Eaters
CHAPTER 40.
Problems and dangers
Second Edition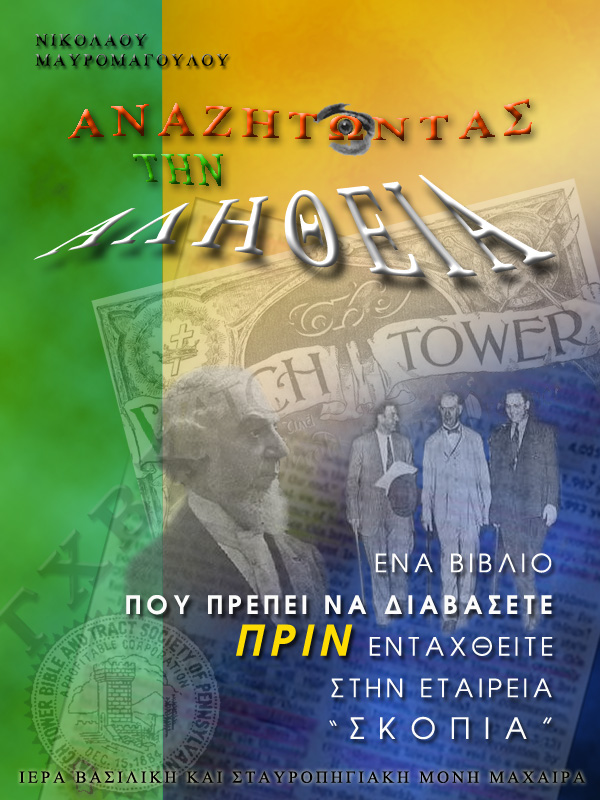 TO ORDER THIS BOOK (Greek Edition):
(English Version Under Construction)
Bookshop: Manolis Kalomiris
10, Katakouzenou Street, Athens 106 77, Greece.
Tel. (Athens) (+30) 210-3801718 – Mobile Phone (Athens) 6977-831531
Email: erevnitis@yahoo.com
Price: €uro 17,00
This 360-page book also contains 11 brief studies by O.O.D.E., with Scriptural references that negate the dogmas of the Watchtower organization.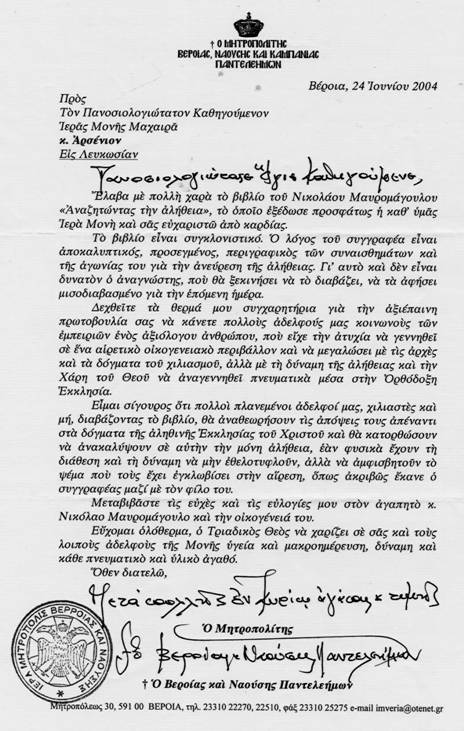 View other Book reviews on this book.